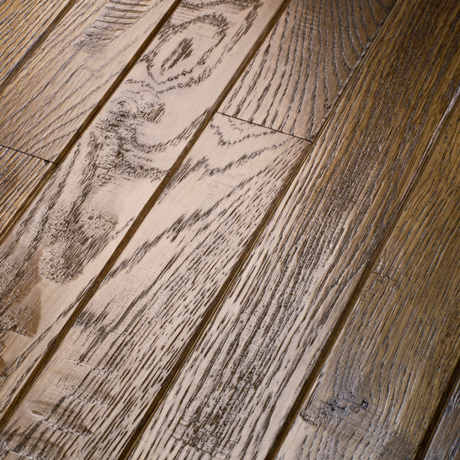 Deciding on the best flooring option for a home is always a challenging decision for homeowners. Choosing a wood that best suits your family's needs can save you from being frustrated with the wood's performance for many years to come. Hardwood floors carry a charm and warmth that is a great attraction to homeowners. The weather mix in the Coastal Southern California region is always a concern for wood retailers as homeowners, who have their heart and mind set on hardwood, may be unaware of the problems that the coastal climate & humidity may cause to the wood floors. However, if hardwood is on your wish list, you will be happy to hear there are options like engineered hardwood that have more resistance towards humidity. The layered construction of this type of wood makes them more stable than solid wood, resulting in much less expansion and contraction of the flooring.
What are the real pros and cons of hardwood? What can you expect from this material if you decide to install it? Let's take a deeper look.
The Most Amazing Looks
First and foremost, the natural beauty of hardwood floors will embrace every household. The versatility of hardwood makes it ideal for somebody who enjoys changing décor frequently. They shine and enhance the ambiance of the room. You can create any look you want. For instance, you can combine hardwood and carpeting in one room, or you can opt for two different types of hardwood in another.
Hardwood Maintenance
Contrary to the perception of many, hardwood floors are easy to clean. With regular dusting, mopping or sweeping, your floors will stay clean and look as good as new. Other things you should do to take care of them are:
• Wipe them with a cloth, lightly dampened with a recommended cleaning product, based on the wood choice you make.
• Never use a wet mop. This will deteriorate the wood and finish.
• Clean any spill quickly! Don't let a water spill dry on the floor. This will cause damage to your flooring.
Humidity and Hardwood
Wood is incredibly beautiful, but there is a reality that comes with them. This natural material reacts to the environment it is in. What does this mean? This means that the humidity in Coastal California will affect your floors if you don't take proper care of them. Hardwood will contract or get bigger depending on the amount of moisture and temperature they are exposed to where they are installed. Luckily, by creating a consistent environment in your home, you will prevent your floors from suffering. The best way to do this it by reducing the ventilation and air infiltration as much as possible. Moist or hot outside air is not suitable for hardwood floors. Allowing coastal breezes to cool hotter temperatures will dry out the floor and the summer marine layer ventilation will add moisture, causing the floors to absorb and peak.
By keeping your wood's comfort zone between 60 – 80 degrees and relative humidity between 30 – 50 %, you will create a stable environment, which will result in better-looking hardwood floors. Consult with your flooring expert, if using a dehumidifier is necessary, to keep humidity under control.
For more tips and tricks on hardwood floors, benefits, installation process and more, visit our store today.